NEW:

Check out our online store for hard-to-find items available for a limited time only!
September 18,1972, fifteen people gathered at the home of Dick and Barbara Howard, for a meeting that can appropriately be regarded as the birthday of the John Whitmer Historical Association.  This year JWHA celebrates 50 years of restoration history.
---
JWHA's 50th Anniversary: a Legacy of Restoration History
September 15-18, 2022
Community of Christ Temple, Independence, Missouri
Call for Papers deadline April 6, 2022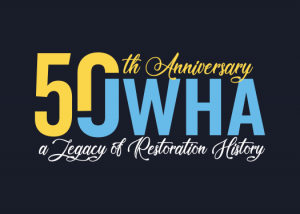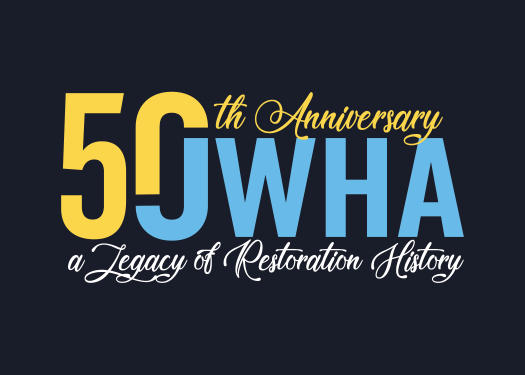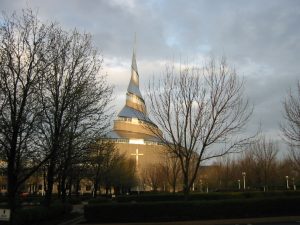 ---
Covid Protocols
The annual conference and celebration is planned to incorporate Covid protocols if needed.  Registrants will receive specific details about protocols prior to the start of the conference.  Attendee safety is our priority.
---
Registration Fees
To thank our members for your continued support of the JWHA mission, the member registration fee, for current members, is $50 in honor of our 50th anniversary.  Your $50 registration fee includes the Thursday night reception, Friday Awards Banquet and Friday night celebration.
Sponsors and 50kforthe50th donors make it possible to offer the reduced registration fees.  We're grateful for the financial support received.
Until September 1
September 1 and after
JWHA Members $50
Non-Member $100
Students $50
Tour $50
Presidential Banquet $50
JWHA Members $100
Non-Member $150
Students $50
Tour $50
Presidential Banquet $50
Advance registration required. Registration closes September 7th
---
---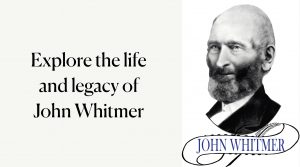 For our 50th anniversary, explore the life and legacy of our namesake, John Whitmer!
Experts Alexander L. Baugh and Ron Romig will walk you through the key locations and events of John Whitmer's life.  Limited seating is available.
---
Sharing Objects, Sharing Stories
Join Apostle Lachlan Mackay and Community of Christ Church Historian Barbara Walden as they share treasures from the collections of Community of Christ. The Saturday afternoon session will focus on less well known and rarely seen objects, including Joseph Smith, Jr's Masonic apron, and explore the stories behind the artifacts. Seating in each of the two sessions offered is limited to fifteen people.
---
50th Anniversary Awards
In addition to our annual best books and articles awards we have added a special 50th Anniversary celebration award.
The nominations deadline is April 6, 2022.  Learn more and submit your nominations today!
---
Scholarships
JWHA offers scholarships to currently enrolled students. While preference may be given to undergraduates and first-time presenters, graduate students are encouraged to apply.
Learn about the opportunities available for students to participate in the celebration.
---

Did someone say celebration?
Yes, we're going to celebrate.  Friday night we have special plans, food, fun, fellowship and picture-perfect moments!
---
Guest Rooms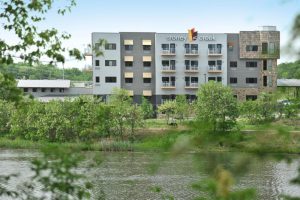 A block of conference guest rooms are available at Stoney Creek Hotel and Conference Center located at I70 and 291 in Kansas City.  The conference room rates are $119 + tax per night, breakfast included.  Conference rates are available for stays from September 12 – 19, 2022.  Reservation cutoff is August 26th.
You will be responsible for making your own reservations by contracting Stoney Creek, 816.908.9600.  Ask for the JWHA2021 room block or you can make your reservations online by following these steps:
Click on Stoneycreek
Select Book Now
Select Kansas City from drop down menu
Click on Add Code
Select Group Attendee
Enter JWHA2021
Click Select and go to the Next Step
Select the dates of your stay
Follow prompts to confirm reservation