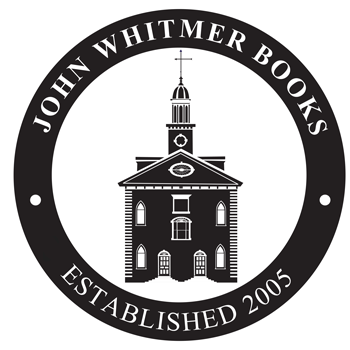 In 2005, the John Whitmer Historical Association launched a new publishing imprint, John Whitmer Books. In the years following, John Whitmer Books has built an extensive catalog of important titles relating to the history of the Restoration Movement.
These titles include particular emphasis on the Early Church, the RLDS/Community of Christ and the eastern branches of the movement.
John Whitmer Books Mission & Goals
---
Purchase books

John Whitmer Books are available for purchase on Amazon.com. View the full catalog and place your Amazon order.
Qualified wholesalers: Place your John Whitmer Books order online.
---
Archaeology Series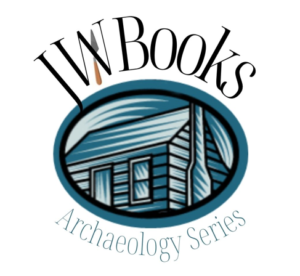 As an arm of the John Whitmer Historical Association (JWHA), the mission of John Whitmer Books is to promote scholarly research on the Mormon past. To that end, it introduces a new series on archaeology. This series recognizes that in addition to the role documents play in historiography, many additional sources of historical information help flesh out our understanding of the past. Studies on geography, material culture, sociology, and archaeology add to traditional sources of historical information to help reconstruct the history of Mormonism. John Whitmer Books' new archaeology series draws on these scholarly studies to add additional insight into specific settings, events, and personalities of the Mormon past.
The first monograph in this series focused on the Vermont home of Asael and Mary Duty Smith's family the couple sold to Joseph Smith Sr. to serve as his starter home for the first years of his marriage to Lucy Mack. Mark L. Staker and Donald L. Enders detail in the book evidence they've recovered from remaining stone fences, foundations of a home and outbuilding, a narrow sample of artifacts found closely associated with the foundation, and the landscape on the central farm of what neighbors called "Smith Settlement." They combine this physical evidence with new documentary sources to shed further light on the Vermont experience of the Joseph Smith family.
The second volume in the series by Paul DeBarthe and Michael S. Riggs details a five season, phase III archaeological investigation of Hawn's Mills located in Eastern Caldwell County, Missouri—a well-known place Latter-day Saints memorialize as the site of the Hawn's Mills Massacre in 1838. These scholars include their findings on the remains of a significant 2,000-year-old Middle Woodland occupation with that of the early Mormon settlement. Artifacts from the hamlet at Hawn's Mills and from Adam-Onti-Ahman (a project headed by BYU professor Raymond Matheny) document the first detailed study and comparative analysis of the material culture of Mormon Missouri settlements. The DeBarthe and Riggs book will also serve as a primer for educators and students as part of archaeological field schools.
These two monographs start an exciting new series providing sub-surface clarification and archaeological nuance to the story and context and Mormonism for its students.
---
Latest Release!
Hawn's Mills Hamlet: A Phase III Archaeological Investigation by Paul DeBarthe and Michael S. Riggs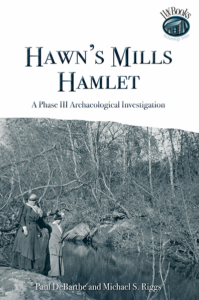 Qualified wholesalers place your order online.
---
New Release!
Joseph's Family the Kirtland Years by Ronald E. Romig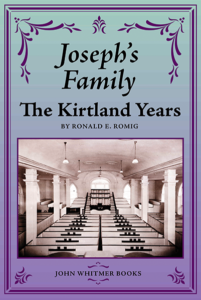 !
Qualified wholesalers place your order online.
---
Archaeology Series
Joseph and Lucy Smith's Tunbridge Farm by Mark L. Staker and Donald L. Enders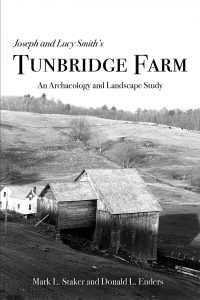 Qualified wholesalers place your order online.
Watch the Mark Stakers' Mormon Book Review interview.
See Mark Stakers' Gospel Tangents interview.
Watch author Mark Stakers' introduction video.
---
Authors Manuscript Submission
John Whitmer Books continually seeks scholarly manuscripts for publication. Our focus is on the early Church of Jesus Christ of Latter Day Saints through 1844 and the broader Latter Day Saint movement thereafter. During this later era, special emphasis is given to the history of the Community of Christ.
John Whitmer Books does respond to query letters but does not sign advance contracts. For full consideration for publication, interested authors should send a completed manuscript formatted according to the most recent Chicago Manual of Style to the Editor at jwbooks@jwha.info.
Because manuscript review is time- and resource-intensive, we cannot accept simultaneous submissions. When submitting a manuscript, please include a sentence in your cover letter confirming that you have not simultaneously submitted the manuscript to other publishers and will refrain from doing so until our editorial board renders a decision.
The John Whitmer Books editorial board, in conjunction with the JWHA board and outside blind peer reviewers, will review the submission to determine viability and fit. The committee will either (1) accept the manuscript, (2) invite revision and resubmission, or (3) reject the manuscript. Please allow the Board at least three months to respond. Materials submitted to John Whitmer Books cannot be returned.
We thank you in advance for your good work and your interest in publishing with John Whitmer Books.
---
Reviews of Selected John Whitmer Books