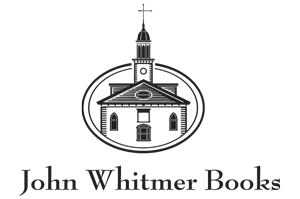 In 2005, the John Whitmer Historical Association launched a new publishing imprint, John Whitmer Books.
In the years following, John Whitmer Books has built an extensive catalog of important titles relating to the history of the Restoration Movement.
These titles include particular emphasis on the Early Church, the RLDS/Community of Christ and the Eastern branches of the movement.
---
Purchase books

John Whitmer Books are available for purchase on Amazon.com. View the full catalog and place your Amazon order.
Qualified wholesalers: Place your John Whitmer Books order online.
---
New Release!
Joseph and Lucy Smith's Tunbridge Farm by Mark L. Staker and Donald L. Enders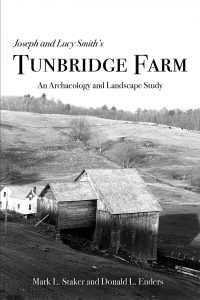 Watch the Mark Stakers' Mormon Book Review interview.
See Mark Stakers' Gospel Tangents interview.
Watch author Mark Stakers' introduction video.
Qualified wholesalers place your order online.
---
Authors
John Whitmer Books continually seeks scholarly manuscripts for publication. Our focus is on the early church through 1844 and the broader movement thereafter. During this later era, special emphasis is given to the history of the Community of Christ, followed by topics relating to the Latter Day Saint movement.
Interested authors should send a query letter explaining their book, either (1) with an outline, table of contents, and 1-3 complete chapters, or (2) with a completed manuscript. Submissions should be formatted using the most recent Chicago Manual of Style and forwarded to the Editor, jwbooks@jwha.info.
The John Whitmer Books editorial board, in conjunction with the JWHA board, will review the submission to determine viability and fit. The committee will either (1) accept the manuscript, (2) invite revision and resubmission, or (3) reject the manuscript. Please allow the Board at least three months to respond. Materials submitted to John Whitmer Books cannot be returned.
We thank you in advance for your good work as well as your interest in the press.
---
Reviews of Selected John Whitmer Books