Partner with JWHA to fund the conference.  The following return on your investment is awarded to each sponsor.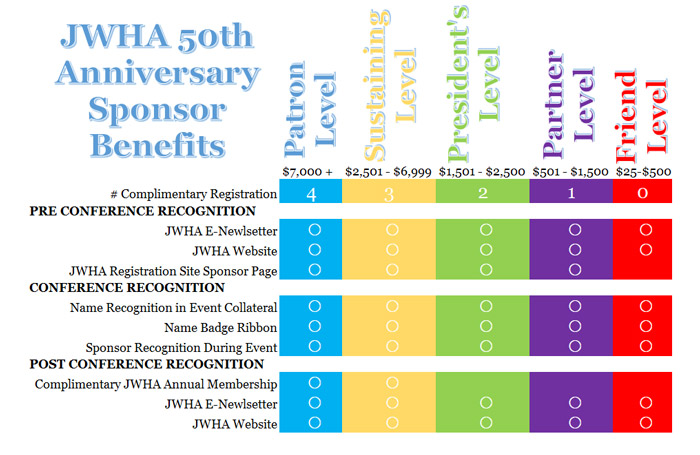 *Thank you for your generous support!
Patron Level

$7,000 +

Sustaining Level

$2,501 – $6,999

President's Level

$1,501 – $2,500

Partner Level

$501 – $1,500

Friend Level

$25 – $500

William & Sherry Morain

Erin & Brent Metcalfe

Community of Christ

Armand Mauss

Jerry & Sandra Mogg

Dan & Beth Whittemore

Greg & Jill Brim

Robert Cook

Lindsey Gardiner

Nathan Hadfield

Katherine Hill

Ryan Sargent

Steven Shields
*Some sponsors have asked to remain anonymous; we are grateful for their contributions to the success of the conference.