JWHA is an independent, scholarly society composed of individuals of various religious faiths who share a lively interest in the history of the Restoration Movement.
---
2018 Annual JWHA Conference
Each year in late September, the John Whitmer Historical Association holds its annual conference in places with a connection to Community of Christ or early Mormon history.
September 20-23, 2018
Adams Pointe Conference Center
Blue Springs, Missouri

Bid today on the 2018 Online Auction
More information, including draft agenda, call for papers, hotel accommodations, and the Richard P. Howard Lecture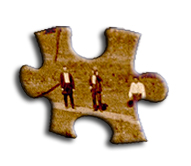 JWHA Practices Weapons Free Events
---
Interested in Supporting JWHA?
With faithful financial contributions over the years, JWHA has been able to further the independent scholarly interest in the history of Community of Christ and the Restoration Movement. Our supporters play a key role in our success.
In addition to shopping smile.amazon.com you can help support JWHA in the following ways:
Sponsor a scholarship or award
Share your legacy! When you set up your estate and financial plan, ask your advisor to include John Whitmer Historical Association as one of your beneficiaries.
JWHA is continually inspired by the dedication and generosity of our donors like you who support our mission.