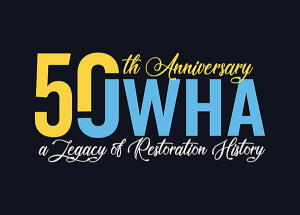 The 50th Anniversary logo contest presented the board of directors with multiple logo options. Each entry was unique in the approach as well as the content of the logo. Faced with these options, the board decided to award two prizes and select a primary and secondary logo for the celebration.
The winner of the primary logo design is member Ryan Sargent.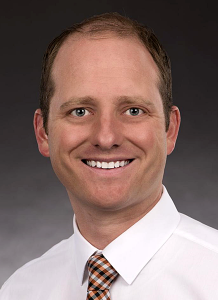 Ryan spends his leisure time reading and thinking about Restoration history and theology. An attorney by trade, Ryan practices law with a small law firm based in Boise. He resides in Pocatello where he is employed by his alma mater, Idaho State University, as its alumni director. A member of both the John Whitmer Historical Association and the Mormon History Association, Ryan's life has been enriched by the friendships made through his JWHA membership. "I wait anxiously by the mailbox when I know a new JWHA Journal is on the way," he explains. "The Restoration is fascinating. There is always something new to learn about our history. JWHA is important to me and I am thrilled that my logo design was selected to help celebrate its 50 remarkable years of providing preeminent scholarly research about the history of our people. I'm excited to participate in JWHA's 50k for the 50th fundraiser to help ensure its legacy continues for at least another 50 years."
Ryan's wife, Brandi, grew up in Palmyra, New York, and his oldest daughter was born on April 6. Last summer, Brandi took Ryan to finally see the famous pageant in Palmyra, and Ryan dragged Brandi through 10 states to visit church historical sites, talk with historians, and meet folks from all different branches of the Restoration movement.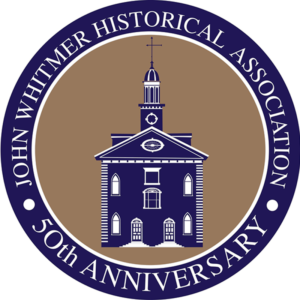 JWHA 50th Anniversary Secondary Logo
The winner of the secondary logo design is Steve Smith from Leicester, England. Steve is a bit more elusive; we requested information and a photo. However, at press time we have not received any additional information on Steve and what inspired his design submission.
The board of directors is extremely grateful for the time and talent of both artists. Their artwork will be used to elevate our celebration as we look forward to the next 50 years!
Plan to join us, September 2022, Independence, Missouri!