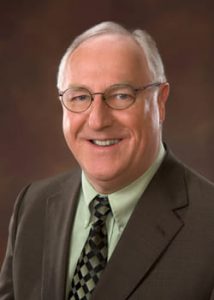 It is with great sadness that we announce the death of Dale Edward Luffman (Redmond, Oregon), born in Woodburn, Oregon, who passed away on March 25, 2020, at the age of 73.
He was loved and cherished by many people including : his children, Iris, Aaron (Robyn) and Micah (Loni); his brother David; his sister-in-law Deborah Wirrick; his parents, Frances Claiborne and H. Gordon Luffman; and his wife Judy. He was also cherished by four grandchildren.
—
Dick Howard writes of his friend:
Dale Luffman was born into and grew up in a very strong religious tradition. His was a predictable world, one in which discipline, faith and love shaped his life and relationships. Later on, he found this same strong sense of belonging in a new and different fellowship. In that fresh dynamic he found challenges for his mind, his ideas, his self-image, and his worldview. This new faith community taught him to filter all his life experiences through a new lens. He journeyed from his former world of absolutes on a pilgrimage to live in and for an ever-expanding universe of particulars. Using these myriad particulars, Dale grew to value two absolutes that graced his life until his recent passing: 1) the God of relational Love; and 2) the inestimable worth of persons. From those two absolutes sprang his decades of ministry, giving comfort and transformation to countless persons and communities. The following three poetic expressions help us see the inner workings of Dale Luffman's faith and life:
It takes courage to push yourself to places that you have never been before,
to test your limits,
to break through barriers.
And the day came when the risk it took to remain tight inside the bud was more painful than the risk it took to blossom.
—Anaïs Nin
Oh God of dust and rainbows, help us see
that without dust the rainbow would not be.
—Langston Hughes
Love calls, everywhere and always.
We're sky bound.
Are you coming?
—Rumi
He leaves a rich legacy of faith, hope, and love to all who knew him as mentor, colleague, and friend.
R.I.P., Dale Luffman–faithful witness to peace with justice.