The proposed slate of nominees for JWHA President-Elect and Board of Directors, to be approved at the 2023 Annual Conference Business Meeting in Fredericksburg, Texas:
For President-Elect, Mark Staker
For Board Member 2023-2026, Sally Roth, Magen Edvalson
Mark Staker holds a Ph.D. in Anthropology from the University of Florida (1992), where he focused on the connection between healing and religion in the African American cultural tradition. He has published on Haitian Vodou and Suriname Winti healing practices. He has worked for almost 30 years in the Church History Department of The Church of Jesus Christ of Latter-day Saints where he is a Master Curator of Historic Sites. He has helped restore historic sites in Ohio, Pennsylvania, and New York. Mark is also the author of 48 published articles on the history of the Latter Day Saint movement. And he has published two books,  Hearken, O Ye People: The Historical Setting of Joseph Smith's Ohio Revelations (Greg Kofford Books, 2009) received the Best Book Award from JWHA, and Joseph and Lucy Smith's Tunbridge Farm: An Archaeological and Landscape Study (with Don Enders) was published by John Whitmer Books (2022). Mark's historic sites work has been recognized excellence by the American Association for State and Local History (2016) (2022), the Communal Studies Association (2017) (2021), and several regional and local historic organizations.
---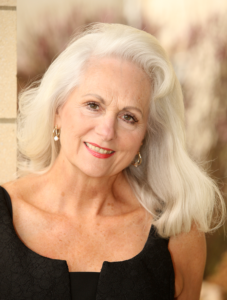 Sally Cook Roth was born and raised in Kansas.  Widowed in 2010, Jim and Sally were blessed with a son, a daughter, son-in-law, and four grandchildren, who now all live in the Kansas City area.  Recently, Sally married Larry Meeker and divides her time between travel and her homes in Wichita and Overland Park, Kansas. 
Now retired, her professional career was in administration in both the private and public sectors.  Volunteering has always been important to Sally as she has served on several boards and commissions for the City of Wichita as well as national and local volunteer organizations.  In a continual quest for knowledge, Sally joined JWHA in 2013 and has found the journey of discovery and understanding of the Latter Day Saint movement fascinating.  She now serves as President of the Board for the Community of Christ Historic Sites Foundation. 
---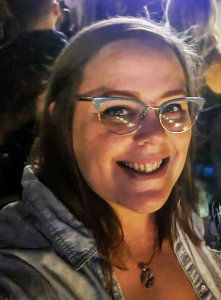 Magen Edvalson is an ethnographer and folklorist with a BFA in Theatre Production and Design from the University of Utah ('10) and an MA in Folklore and American Studies from Utah State University ('16). They are currently working as project coordinator for the Community of Christ Oral History Project. Their research interests include Community of Christ culture, ExMormon folklore, and interdenominational dialogue. Magen lives with their spouse in Silverton, Oregon, where they enjoy camping, gardening, and hunting for antiques.