No. 128 July-Sept. 2022
The JWHA newsletter is published quarterly. Members receive updates to access the latest articles before the next issue is available.
---
In July, the board of directors approved our revised logo.
We will be implementing the new logo as we close out our 50th year, watch for the updates.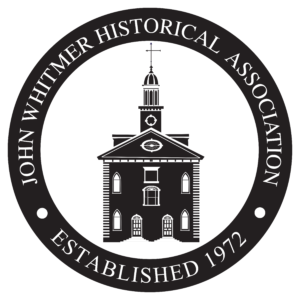 ---
From President Casey Griffiths
"We have just completed a historic conference in Independence as we celebrated the 50th anniversary of the John Whitmer Historical Association. I hope that we can continue to build on the foundation laid down and look to the future. Every member of the JWHA appreciates the need to pass on the stories that mean so much to us and can see the need to recruit new storytellers, with diverse perspectives and narratives to add to the tapestry of our history." Read his presidential message.
---
JWHA Journal
In honor of our 50th anniversary, Bill Morain has penned a wonderful History of the JWHA Journal.
---
2022 Scholarship Winner's Thoughts
Scholarship recipients share their "first-time experiences":
This was my first time attending the John Whitmer Historical Association's annual conference, but I hope it won't be the last. I attended as a presenter, volunteer, and student, and in every capacity JWHA was a treat. The feedback I received on my paper was both encouraging and thought-provoking and even helped work out a point of confusion in my research. As a volunteer, there was work, but it was flexible and meaningful, and I was happy to help make the conference happen. And as a student, I was floored by how much mentorship association members extended to me. Longtime members and scholars whose work I recognized and admired frequently paused to introduce themselves to me and discuss their research and listen to my own. I hope to make it back to JWHA very soon and to see it thrive for another fifty years.  –Makoto Hunter (she/her/hers)
My experience as a scholarship winner was career- and life-changing. The opportunity to do research, to present on research, and to mingle with scholars and historians who I respect and admire was invaluable to me as a student. Everyone at the conference was so welcoming and so kind and made me feel like I was an old friend instead of a new attendee and young student. My experiences at the conference, including the awards ceremony, the volunteering, the panels, the banquet, and the other events were handled professionally, and were enjoyable and worthwhile. I would recommend this experience to any student engaged in Restoration research, and particularly to those who are thinking of pursuing that kind of research in the future. It was an unforgettable and pivotal experience for me.  –Michael Burnham
As a first-time attendee at JWHA, and as a first-time scholarship recipient, I had no idea what to expect. Happily, I was greeted by so many happy welcomers, I immediately felt right at home. As I spent the next several hours meeting registered guests at check-in, I felt the magnitude of what exactly was happening grow in my mind: scholars, researchers, and history enthusiasts all gathering for a weekend of phenomenal research discussions and a growing, fecund field of meaningful mentorship. I entered Independence as a hesitant doctoral student from the neighboring University of Arkansas, and left JWHA feeling supported, sought after, valued, and appreciated. Just what I needed! Thank you!  –Robyn Shahan Spears
I have attended conferences associated with the Restoration Movement for years. Some were apologetic in nature, others primarily devotional, and still others academically focused. While I always had the opportunity to interact with other attendees, I sincerely feel like JWHA had a degree of social intimacy that the others did not have.  I was able to interact with scholars and hobbyists, fellow servants, and dissidents, alike. And what's more, it was all on a friendly and often insightful basis. I have a newfound respect for the organization and look forward to a continued association in the years to come.  –Justin Martinez
Learn more about the amazing 2022 scholarship winners.
From the Executive Director
The level of commitment and assistance provided by this year's winners was an integral part of the conference success.  I'm grateful for the opportunity to work with such fine scholars!
---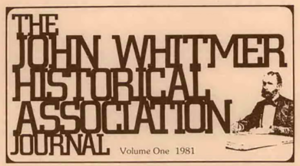 Congratulations to Lois Russell the winner of the Best 70th Attire $50 Visa Card!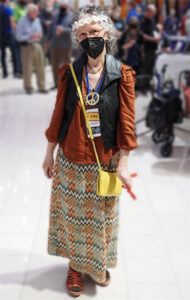 ---
New Finance Committee Chair Appointed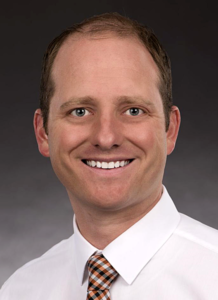 Ryan Sargent
The Board of Directors appointed Ryan Sargent as the Finance Committee chair with the responsibility of chairing the investment committee and administering financial, investment and endowment fund policies.  If you're interested in serving on the Finance Committe, please contact jwha@jwha.info.
Ryan replaces Dan Whittemore who served for the last six years.
---
If you have any comments, suggestions, or questions, please contact us at jwha@jwha.info.  We always appreciate your input.