History of the JWHA Journal
William D. Morain
It took courage in 1970 to launch what would become the literary antecedent to the John Whitmer Historical Association Journal (JWHA Journal).  Some progressive academic leaders of the Reorganized Church of Jesus Christ of Latter Day Saints (RLDS) had been venturing for several years into new realms of historical and theological scholarship that contradicted the prevailing orthodoxy.  Some had even pursued new theological pedagogy at a Methodist seminary, and the RLDS membership was in disarray.  The 1970 World Conference was rife with dismay and anger from a substantial fraction of the attendees.  The shout heard round the Auditorium was, "These other schools have nothing to teach us!"[1]  Although women's ordination would not occur for another fourteen years, 1970 seems to have launched the church's schism in real time.
It was thus hardly coincidental that 1970 would also be the year that a group of this liberal faction decided to start tapping on their Olivettis to share thoughts among themselves. With the apt title, Courage: A Journal of History, Thought, and Action, the progressive RLDS voice spoke in periodical form for the first time. The journal had been directly modeled on the LDS-related publication, Dialogue: A Journal of Mormon Thought, founded four years previously.  With Bill Russell as editor, Courage was further bolstered by an editorial board of Clifford Buck, Paul Edwards, Barbara Higdon, Louise Hunt, Leonard Johnson, Roy Muir, Joseph Pearson, Carolyn Raiser, Judie Schneebeck, Lorne White, and Roger Yarrington. The "Venture Foundation" was formed to provide funding, in part boosted by the gift of the proceeds of Paul Edwards' book, The Hilltop Where: An Informal History of Graceland College.[2]  By the end of its first year, Courage boasted 1,057 subscribers and was breaking even financially.[3]  The journal published eleven issues over three years with diminishing circulation but could not continue. As Paul Edwards stated in a letter to subscribers, "The reasons are many, but can best be understood as financial… by tax structures, legal systems, postal regulations, and the problems of quality publication."[4]  Of necessity, the foundation's treasurer, Bonita Booth, stopped the presses for good.  It seems that the circle of liberal subscribers had not yet reached critical mass for such a serial publication to pay its own way. 
In the meantime, the "New Mormon History" was growing into maturity on both sides of the Rockies, and new historical periodicals began to appear from the Wasatch front.  In 1974, The Mormon History Association started publishing The Journal of Mormon History, and the following year Sunstone Magazine was born. 
On the prairie side, several attempts to promote professional historical studies under the RLDS umbrella had failed to receive approbation from the church's senior leadership out of concerns for further member friction.  Accordingly, fifteen liberal historians, including several of Courage's staff, met in 1972 at the home of Richard and Barbara Howard to found the John Whitmer Historical Association.  They firmly concurred that the organization would be "an independent not-for-profit corporation organized along the lines of typical societies of professional historians."[5]  It would have no connection to the church.  The first annual meeting was convened at Nauvoo, Illinois, in September 1973, under the leadership of President Bob Flanders, Vice Presidents Paul Edwards and Barbara Higdon, and Secretary-Treasurer Mark McKiernan.
But while the annual JWHA meetings continued with many presentations each September, there was no venue for their publication east of the Rockies. While some were undoubtedly published in one of the two prominent LDS-related journals, others most likely were lost to posterity.  It would be several years before that obstacle was addressed.
In 1980 the RLDS Church Temple School was first to answer the need for publication by launching a new periodical, Restoration Studies. Editor Maurice Draper asked assistant Clare Vlahos to comb through his pile of prior JWHA presentations to find those suitable for publication under the RLDS umbrella.  With Vlahos' stack in hand, Draper made the call on which papers were appropriate and which were not.  Vlahos describes an ill-fated outcome of the process with some chagrin, "One he decided not to use was by Tom Morain. An example of our rather slipshod editing was that to my horror, Maurice sent out rejection letters to everyone whose work was not included. The next time I saw Tom, he said 'You know I received this surprising letter from Restoration Studies rejecting an article I never submitted.' We were lucky we did not get sued by someone."[6]  Regardless, Restoration Studies would run a productive, if intermittent, press-life.
But burned by the financial misadventure of Courage, the John Whitmer Historical Association held off until 1981 until its courage (with a small-c) would be recovered sufficiently to re-enter the fragility of professional publishing.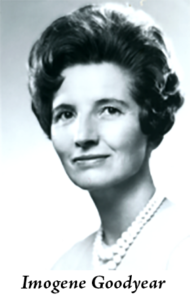 During the presidency of Grant McMurray, the first edition of the JWHA Journal went to press under the editorship of Imogene Goodyear, the popular copy editor at Herald House. Serving on the editorial board were Alma Blair, Maurice Draper, Peter Judd, Grant McMurray, Michael Quinn, and Patricia Struble.  John Whitmer's visage would adorn the cover, and Gary Hood would serve as the production editor.  The edition's sixty-eight pages contained five articles and six book reviews.  Notably, one of the latter was Dick Howard's review of Lawrence Foster's Religion and Sexuality: Three American Communal Experiments of the Nineteenth Century,[7] which became, in retrospect, a seminal element leading to one of the most controversial papers in the journal's history.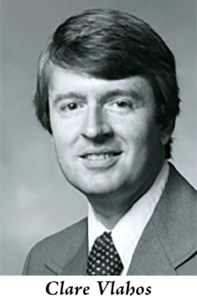 Clare Vlahos assumed the editorship for the next two similar-sized annual volumes during the JWHA presidencies of Tom Morain and Norma Hiles.  Volume 3 contained Richard Howard's own controversial paper on Joseph Smith Jr. and polygamy, leading to an unfortunate backlash against its author. 
It seems that Foster's research implicating Smith in Mormon polygamy's origins had instigated a cautious reopening of the taboo issue among RLDS leaders regarding their founder's possible involvement, an institutional forbidden zone.  After much discrete discussion at the church's highest levels, Howard was commissioned to produce a "pastoral pamphlet" on the subject for the coming RLDS sesquicentennial. His first draft was produced in October 1982 and was shared with the church's History Commission and the Joint Council.  Fearing further turmoil among the church body from Howard's confirmative research, numerous changes were recommended, and all typed copies were retrieved.  Second and third drafts were successively resubmitted with doctrinally problematic sections removed one by one.  Even after all edits were incorporated, the paper was still felt inappropriate for a church-sponsored publication, and it was suggested that Howard might submit it instead to the JWHA Journal, where it would come to life in volume 3.  It remains the journal's only paper recommended for publication by the RLDS church.  And within a month of publication, a dissident church member purchased a full-page ad in the Independence (Missouri) Examiner, strongly attacking the paper and its author.  The RLDS First Presidency promptly issued a press release noting that the JWHA Journal was not an official church publication, and the authors did not represent official positions.  Incidentally, some fellow historians simultaneously criticized Howard for "going too easy" on Smith.  (By the way, that original first draft has been found in the Community of Christ Archives and should see republication soon.)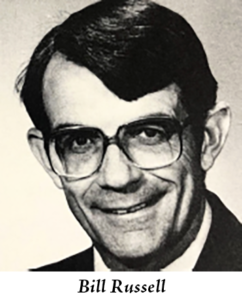 Volumes 4 and 5 were edited by Bill Russell during the presidencies of Paul Edwards and Richard Howard.  Both were heavily focused on the early years of Mormonism and its founder.  Volume 4 was notable for contributions by two authors, Linda King Newell and Imogene Goodyear, who vehemently validated Howard's paper in the strongest terms. As Goodyear bluntly stated, "Richard Howard… should be commended for providing a crack through which we may be delivered out of our bondage of institutional illusion and selectivity of historical data from which we have formed our sense of identity."[8]  The JWHA Journal had crossed the Rubicon on the RLDS rebuttal of early Restoration history.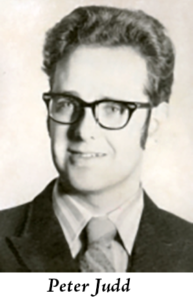 Under the two-year editorship of Peter Judd, the journal began its expansion into 100+ pages for the first time during the presidencies of Wayne Ham and Bob Mesle. Volume 6 contained a total of six articles and sixteen book reviews; volume 7, eight articles and eleven reviews.  Volume 8, edited again by Imogene Goodyear during Linda Newell's presidency, carried six articles and fourteen reviews.  The dramatic increase in reviews over this span and for the succeeding six years was the result of Bill Russell's leadership as book review editor.  An avid reader himself, Russell followed the Mormon history press comprehensively and saw that every worthy title received commentary.
Susan Kisslinger, a librarian, assumed the editorship for the next three years through 1991 during the presidencies of Maurice Draper (two years) and Roger Launius.  Volume 9 saw an all-time high of twenty-one book reviews in the aftermath of the Mark Hofmann murder events and its several book-length narratives.  Volume 10 featured three lead articles on early Mormon women by Leonard Arrington, Tom Morain, and Imogene Goodyear as well as an index of the first ten issues. Volume 11 carried, among others, Barbara Bernauer's lucid description of the discovery of the skeletal remains of Emma, Joseph, and Hyrum Smith and their reburial.
Under Pat Spillman's three-year editorship, from 1992 to 1994, the journal grew to the 140-page range.  Bill Russell outdid himself in volume 12 by featuring not only thirteen book reviews but also an additional nine brief "book notes" that he read and wrote by himself. Volumes 13 and 14 featured Roger Launius' address on Restoration conspiracy theories and Richard Howard's reflections on RLDS identity, respectively.  And the double-column format was introduced for the first time to facilitate reading.
In 1995, Lyman Edwards started a three-year editorship as the journal expanded to 172 pages.  He introduced each issue with a few paragraphs of information about the articles and reviews that would follow and composed a tribute in 1997 upon the association's twenty-fifth anniversary.  Ed Warner replaced Bill Russell as book review editor.
The following year, precedent was broken when Jessie Embry became the first and only LDS member to serve as editor.  Mike Riggs assumed the book review responsibilities, and adjustments were made to the editorial board.  Two presidential addresses by Danny Jorgensen and Ron Romig addressed the uncertainties about the future of both JWHA and the RLDS movement.  And there was a growing acknowledgement that discourse at JWHA meetings had become a bit too confrontational, leading some to hesitate to present at meetings.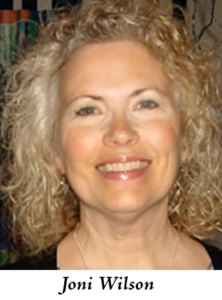 In 2001, the executive secretary of the temple school, Joni Wilson, began a four-issue term as editor.  As a professional copy editor herself, she possessed a full complement of the essentials for the position.  Jessie Embry became book review editor for a three-year term, before turning it back to Bill Russell for two decades.  After the JWHA thirtieth anniversary meeting at Nauvoo in 2002, the only "special issue" of the journal was published, containing every paper presented, along with their respective discussions in its 235 pages.  High-quality recordings were made, including the final hymn sing, and the entire meeting was converted to an audio CD.  This was accomplished in addition to the regular 2002 issue, a tour-de-force for the editorial staff.  At the same time, the RLDS name was abandoned in favor of Community of Christ. It was an eventful year.
Pat Spillman assumed a five-year editorship of the journal in 2004 as the size of the journal expanded further in its articles and reviews.  JWHA presidents during the period included Mark Scherer, Jan Shipps, Newell Bringhurst, Alex Baugh, and Barbara Walden.  Volume 26 was notable for two distinctions.  The first was the publication of Jan Shipps' erudite presidential address, "Prophets and Prophecy in the Mormon Tradition(s)."  The second was the selection of John Hamer as production director, bringing a lasting quantum leap in the JWHA Journal's cartographic, artistic, and layout aura.  Hamer also discarded the previous analog journal bulk runs of 1,000 units each in favor of a new digital "on demand" system of publication, thereby eliminating the chronic problems of overruns and warehousing.[9]  Volume 28 became the largest ever with 367 pages containing eleven articles and fifteen book reviews.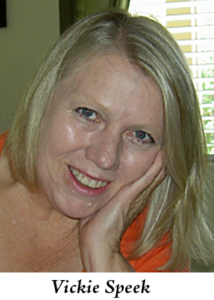 In 2009, Vickie Speek assumed the editorship for three years, serving with presidents Bill Shepard, Jeanne Murphy, and John Hamer.  In her final year as editor, the journal carried a short note by President John Hamer, stating in part, "In recent years, the quantity of quality articles submitted to the journal has grown substantially. . . As a result, for the past two years the journal's editorial board has been forced to turn away quality articles for want of space."[10]  In fact, over the previous decade, the journal had carried an average 270 pages.  Accordingly, in 2011 the JWHA Journal began publishing two issues annually, one in spring-summer and the other in fall-winter.  The journal's success had outgrown its traditional format.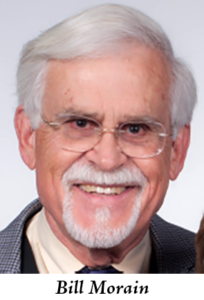 Perhaps I should now begin speaking in the first person, for the JWHA Board of Directors appointed me to succeed Vickie.  President Steve Shields had known of my prior sixteen years as editor of the monthly professional journal, Annals of Plastic Surgery, and asked if I would be interested in the position.  I told him I would accept it with the understanding that it must be for only a three-to-five-year term (spoiler alert) because of my knowledge that editors become autocratic and dogmatic if left in place too long.
Having employed an annotated table of contents in my previous editorship, it was a natural carryover to the JWHA Journal, allowing the composition of a two-sentence précis, or blurb, for each article in the table of contents.  An "Editor's Note" would begin most issues, and the size of the issues would rise back over two hundred pages even with two issues a year.
Questions periodically arrived from the JWHA Executive Office about where to find a long-lost journal article that had perhaps appeared in the 80s by some author about a particular topic.  There was clearly a need for a complete JWHA Journal index that was readily accessible to the membership.  Since our gifted executive director, Cheryle Grinter, had crafted a website that could handle virtually any task, the venue would be obvious.  But that would not be enough.  Putting aside a few weeks' competing tasks, I started at volume 1 and composed a two-sentence blurb for each article on a spreadsheet and continued up to the issues for which I had already done blurbs in the table of contents to complete the task.  Cheryle was able to adjust the spreadsheet to be accessible both by author and volume.  With every journal already on the JWHA website in a separate database, the reader could unearth the source of the forgotten article using the spreadsheet and, with a couple of clicks, read it online.
In the meantime, the readership was multiplying well beyond JWHA's membership once the journal was adopted by such professional library search engines as EBSCO and JSTOR.  Now historical scholars worldwide would be accessing hundreds of the journal's individual papers annually. Accordingly, with this expanded academic audience, it seemed important that scholars retrieving papers from the JWHA Journal through these search engines should not be put off by material that seemed sectarian in its presentation.  As outlined in an early "Editor's Note,"[11] The journal's syntax could no longer be salted with "Mormonese" phrases.  No longer should people be "called" to a position; standalone "Church" should not be capitalized; unmodified use of "prophet" must be curtailed; self-referencing as "Saints" must go; and dog-whistles, such as "gathering" and "scattering," must be modified in the editing process. A new editorial policy would carry the sentence, "In the interest of maintaining objective integrity, manuscripts that apologetically advocate or overtly disparage any institutional religious viewpoint will not be accepted."
Meanwhile, in 2009, the JWHA Board of Directors had authorized publication of the long-defunct Restoration Studies, now originating from the Community of Christ Temple School.  It was published annually but was not a member benefit as the journal had always been.  Accordingly, with demand not robust, it soon was operating at a significant loss.  The JWHA board asked if Restoration Studies might be incorporated into the JWHA Journal to stave the red ink.  In 2015, the fall-winter issue [volume 35(2)] carried both journals between the same covers with John Hamer incorporating their respective typographics and cover matter.  The pattern followed in subsequent years under the successive RS editorships of Dale Luffman, Seth Bryant, and Katherine Hill.
And so it went for the next twenty issues through the presidencies of Steve Shields, Jean Addams, Lach Mackay, Erin Metcalfe, Brian Hales, Peter Judd, Sherry Mesle-Morain, Rachel Killebrew, and Jill Brim.  It is notable that on the occasion of the 50th anniversary of the John Whitmer Historical Association, its journal had published fifty-four issues, despite its delayed start.
Let's conclude with some statistics. The leading authors of papers over the fifty-four issues are Michael Marquardt with seventeen; Bill Shepard with twelve; Paul Edwards, Danny Jorgensen, and Bill Russell with ten each; and Newell Bringhurst, Roger Launius, and Steve Shields with nine.  The king of book reviewers is Bill Russell with twenty-six reviews and nine more brief book notes, followed by Paul Edwards with seventeen; Newell Bringhurst with sixteen; Ed Warner with fifteen; Roger Launius and Melvin Smith with twelve each; and Alma Blair and Bill Morain with eleven each.
From time to time one of our professional library search engines, EBSCO, sends us a listing of all the articles accessed from the journal during the year. This includes papers selected from all issues from volume 1 forward.  The leading subjects requested in 2020, in order, were: Joseph Smith, comparative religions, polygamy, miscellaneous biographies, war/violence, missions/locations, race, gender, Lundgren group, theology, Emma Smith, music, Native Americans, Mitt Romney, Temple Lot, Masonry, and the prophet role.  It is clear that researchers are accessing a wide spectrum of the journal's papers, but the Mormon founder and his polygamy remain of greatest interest even today.
But perhaps the greatest evidence that the John Whitmer Historical Association Journal has made a difference in the realm of Restoration history scholarship is the fact that researchers tapped into the JSTOR academic search engine for JWHA Journal papers 9,137 times during 2021.  We trust they were well rewarded.
Diarist Anäis Nin once wrote, "Life shrinks or expands in proportion to one's courage."  Such surely applies to our JWHA forebears who ventured into this quest for academic distinction in 1981.  We salute their determination to create a lasting paradigm that has so honored our society.
[1] William D. Russell, "Reorganized Mormons Beset by Controversy," Christian Century, June 18, 1970, 770.
[2] Paul M. Edwards, The Hilltop Where: An Informal History of Graceland College, Venture Foundation, 1972.
[3] Paul M. Edwards, "Financial Report on Venture Foundation," Courage: A Journal of History, Thought and Action 1, no. 4 (1971): 254.
[4] Paul M. Edwards, Undated letter, in possession of Howard and Bonita Booth. Used with permission.
[5] William D. Russell, "A Brief History of the John Whitmer Historical Association," JWHA Journal Special Issue (2002): 148.
[6] Clare Vlahos, email to author, May 13, 2022.
[7] Foster, New York: Oxford University Press, 1981.
[8] Imogene Goodyear, "Joseph Smith and Polygamy: An Alternative View," JWHA Journal 4 (1984): 16.
[9] John C. Hamer, "History of John Whitmer Books," unpublished JWHA operations document.
[10] John C. Hamer, "A Semiannual Journal," JWHA Journal 31, no. 1 (2011): ix.
[11] William D. Morain, "Saints and Taints: The Problem of 'Mormonese' in Mormon History Publishing," JWHA Journal 32, no. 2 (2012): xi-xii.