Recently the nominations committee met to consider the members nominated by the membership in the annual board position nominations survey. We are pleased to make the following recommendations to the membership to be voted on during the Annual Business Meeting in October at our 2021 Virtual Conference. We give special thanks to those that shared their voice in the annual survey and participated in the nominations process.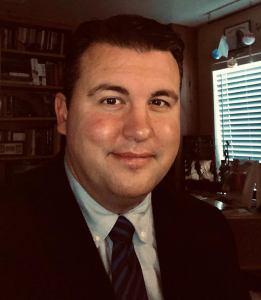 For President-elect, we recommend Casey Griffiths.
Casey Paul Griffiths is an Assistant Professor of Church History and Doctrine at Brigham Young University in Provo, Utah. He holds a BA in History, an MA in Religious Education and a PhD in Educational Leadership and Foundations from Brigham Young University. He is the author of numerous articles and books on Latter-day Saint History, including 50 Relics of the Restoration (with Mary Jane Woodger) and Truth Seeker: The Life of Joseph F. Merrill. He lives in Saratoga Springs, Utah with his wife, Elizabeth, and their four adorable children.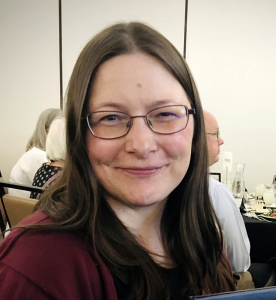 To fill Casey's unfinished board term of two years to last from 2021 to 2023, we recommend Megan Stanton.
Megan Stanton is the University of Wisconsin-Madison Defense POW/MIA Accounting Agency Research Partner Fellow. In cooperation with the University of Wisconsin Missing in Action Recovery and Identification Project, she conducts research supporting the mission of the DPAA. She completed her PhD in History at UW-Madison and in 2019 received the Mormon History Association's Best Dissertation Award. Her interests in religious studies center on the 19th-century histories of the Church of Jesus Christ of Latter-day Saints and the Community of Christ. Her related writing projects examine prophetic and apostolic dynasticism within the two sects. She resides in Wisconsin.
Our recommended nominations for the regular, 3 year board positions that will span 2021 to 2024, are: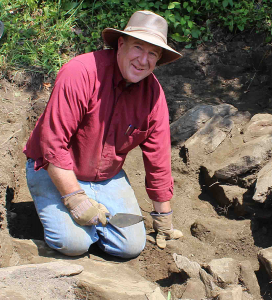 Mark Staker has been an active member of the John Whitmer Historical Association for several decades. He has published numerous articles and two books. The association has honored him with its best book award and best article award. Mark has a Ph.D. in Anthropology from the University of Florida and works for the Historic Sites Division of the Church of Jesus Christ of Latter-day Saints.
And
Susan Staker lives on Whidbey Island in Washington State, where she reads, writes, gardens, rides the ferry, and walks her dog. In past lives, she did editorial work for Adobe Systems, Signature Books, and Sunstone Magazine and studied narrative theory at the University of Utah. Among other projects, she is co-author of Sisters and Little Saints (a history of the LDS children's Primary) and editor of Waiting for Worlds End: The Diaries of Wilford Woodruff. She is currently revising her long-time project, A Book of Joseph.