The JWHA newsletter is published quarterly. Members receive updates to access the latest articles before the next issue is available.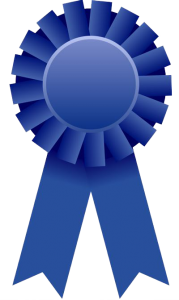 Awards
A reminder that nominations are open for this year's JWHA Awards! Books and articles published in 2020 are eligible, and the Awards Committee needs your help locating the best scholarship. Article Awards include: Best Historical Article, and Best Theological Article. Book Awards include: Best Anthology, Best Documentary History, Best Biography, and Best Book.
The book nomination deadline is April 6, 2021, and the article deadline is June 30, 2021.
Send your nominations to Awards Chair, Joe Geisner, awards@jwha.info
---
Joseph and Lucy Smith's Tunbridge Farm Releases March 1!
---
JWHA Membership E-Directory Available
The 2021 membership e-directory is available to download until 5PM CST, March 2nd.  Click here to download your directory.
---
Earlier Announcements You May Have Missed
Nominations Opportunity
Dear members, this is a reminder that you have a chance to nominate an active JWHA member for the board. This year we will be filling three positions. Feel free to nominate more than one candidate, once you have confirmed their availability. Click here to make an anonymous nomination by January 31, 2021.
---
JWHA Thanks Our Generous Donors
President Jill Brim expresses her thanks to all who contribute.
---

Please Welcome Our New Manager of John Whitmer Books
Christopher Carroll Smith is a historian of religions, with a PhD in religion from Claremont Graduate University. He also holds an MA in History of Christianity from Wheaton College and a BA in Biblical Studies from Fresno Pacific University. He currently lives in Albuquerque, New Mexico.
---
If you have any comments, suggestions, or questions, please contact us at jwha@jwha.info.  We always appreciate your input.