JWHA is Celebrating it's 50th Anniversary Throughout 2022!  
Join us in raising "50K for the 50th!"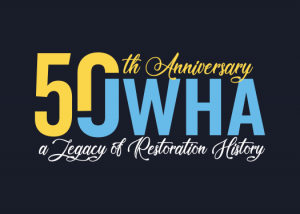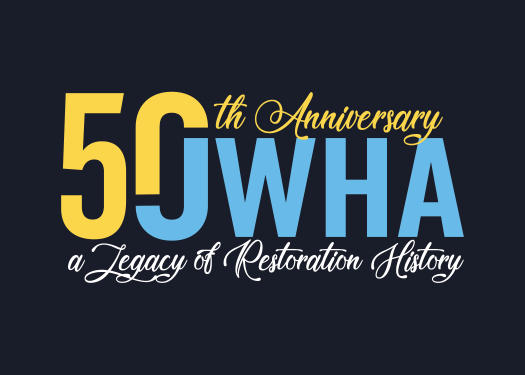 Save the Conference Dates of September 15 – 18, 2022, as we celebrate the grand JWHA 50th Anniversary.
With our goal of "50K for the 50th" we hope to welcome all JWHA members to the event!  We look forward to examining 50 years of Restoration history, scholarship, and writing.
At the spring 2019 JWHA board meeting, a special fundraising campaign to raise $50,000 for the 50th anniversary of JWHA (50K for the 50th) was initiated.
Matching gifts from the board led to $21,550 in pledges.  Please join us in meeting our goal.
Many thanks to the JWHA members who have supported our goal of reaching $50,000!  Our board has started discussing the unique activities that will mark 50 years of friendship amongst Restoration historians.
We thank all JWHA members who have donated their time, talents, and treasure to past events.  Because of your efforts, we have an association that now has reason to celebrate!