The JWHA newsletter is published quarterly. Members receive updates to access the latest articles before the next issue is available.
---

End-of-year message from JWHA President, Jill Brim Read

---
New Video: How to Use the JWHA Journal Index
Every article and book review ever published in the JWHA Journal can be easily accessed on the JWHA website using our annotated Index.  Executive Director Cheryle Grinter demonstrates how on this  short video. Every article citation is accompanied by a short descriptive blurb.  It takes but a minute to be reading the article online.  Try it now to find an old favorite.
---
JWHA Website Refresh
We have a new look, please take a few minutes to checkout the website changes.  Suggestions for content?  Please e-mail your ideas to jwha@jwha.info.
---
In Memoriam

Gordon W. Mesley
Friends and colleagues will be saddened by news of the death of Gordon Warwick Mesley, a founding member of the John Whitmer Historical Association.  Gordon died at the age of 91 on Thursday, December 3, 2020 at the Meadowbrook Hospital in Blue Springs, Missouri.  He was the only son of Community of Christ Apostle George and Blanche Edwards Mesley, and the nephew of F. Henry Edwards.
Known to the family as 'our charming cousin' he lived his early years in Australia where his father was the church administrator.  A bight and highly competent member of the community, he studied Russian and worked for the United States government for some years, was recognized as a classical pianist, a business owner, an impassioned minister, fund raiser, and entrepreneur.
He will be remembered by most of us in the JWHA as a delightful, humorous, and enlightened colleague with a deep abiding interest in church history.  Committed to the establishment of an independent history society, his role as a founding member, in September 1972, was quickly expounded as supporter and participant.  He was often the power behind the development of the Association, and a prime contributor of talent and finances. His early fund-raising activities were essential to the initial success of the program, and his insightful, out-of-the-box consideration of Association problems were often the solution sought.
Due to the pandemic no memorial service as been planed at this time.  Online condolences can be offered at www.speakschapel.com.
Paul M. Edwards
---
Articles You May Have Missed
Giving Tuesday Scholarship Donations!
Join JWHA on "GivingTuesday", December 1, 2020, for 24 exciting hours, providing scholarship and internship funds for university students.
Please donate any amount by visiting:
1.  John Whitmer Historical Association Facebook page.
2.  JWHA's website donation link.
3.  Sending a check to JWHA, P.O. Box 496, Independence, MO 64051
As you consider your end-of-year giving, JWHA would like to encourage you to strengthen our organization with student participation.  New student research in Restoration history adds depth to each conference.  Help us bring multiple students to the 2021 JWHA Conference in St. George!
---
JWHA Journal News
Readers of the Spring 2020 issue of the John Whitmer Historical Association Journal may have noticed some missing footnotes in four of the articles. It seems that a gremlin sneaked into the process as we worked with a new printing firm.  All of us are red-faced, having overlooked the error in our final proofreading.   The missing footnotes can be downloaded here, and they may also be found on page 118 of the fall issue (now being printed).  We apologize for our oversight.
Bill Morain, Editor
---
2021 Membership Renewal Fees Due December 31
The 2021 membership renewal invoices have been mailed.  Thank you to those who have renewed your membership.  Still need to renew? You can renew by mailing a check to the address on the invoice or online.
We appreciate your membership!
---
Fondly remembering the last time we were together.
Were you at the 2019 New York annual conference? Do you have group photos you took at the conference?  If you have pictures you are willing to share, please e-mail your photos to jwha@jwha.info.
---
In Memoriam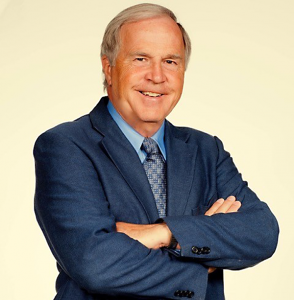 Tom Morain, October 10, 2020, Lamoni, Iowa.
We are saddened to learn of the passing of Tom Morain, JWHA Past President,1982. Tom provided not only leadership, but secured a firm base for the John Whitmer Journal. "Tom arranged a three-way partnership between Living History Farms in Des Moines, Graceland College, and the John Whitmer Historical Association, which benefited John Whitmer financially."  ("JWHA History" by Bill Russell.) Tom also led the State Historical Society of Iowa. Read Tom's obituary here.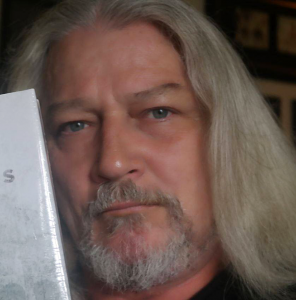 Johnny Stephenson
John J. Stephenson of Buffalo,  NY, entered into rest on September 4, 2020, survived by many loving relatives and friends.
JWHA regretfully announces the passing of Johnny Stephenson. Johnny had volunteered to create a mural for the JWHA 50th Anniversary Celebration.
We note the passing of member Tom Kimball.
---
John Whitmer Books Manager
John Whitmer Books, an imprint of the John Whitmer Historical Association, is seeking a books manager. Learn more.
---
Participate in Giving Tuesday
JWHA continues to participate in the international charitable-giving program identified as "Giving Tuesday," which will be December 1, 2020.  We raised about $1,200 in 2019, and we anticipate 2020 to be even better. While 2019 was designated for student scholarships to the annual conference, we target 2020 donations to be for student scholarships and internships in order to encourage more students to participate in Restoration research and history. Watch for more information on JWHA social media such as Facebook.
---
---
John Whitmer Historical Association does not tolerate abuse of any kind. Should its board become aware of abuse involving JWHA members or events, the board will listen to and support victims and forward allegations to authorities. Victims of abuse may receive assistance at 855-4-VICTIM (855-484-2846). Individuals struggling with thoughts of suicide or in emotional distress may contact the National Suicide Prevention Lifeline at 800-273-8255.