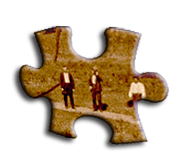 This year's annual conference includes an exciting slate of interesting sessions certain to provoke discussion and expand interest in restoration history.
Note: the agenda presented here is a draft and subject to change.
Items marked with (RS) indicate the presentation is part of the Restoration Studies track.
Time
Session
Presenter(s)
Location
Thursday, September 20, 2018
4:00 p.m.
Registration Opens
Concourse III
6:00 p.m.
Annual Business Meeting
Sherry Mesle-Morain, presiding
Salon D & E
7:00 p.m.
Plenary 101
Richard P. Howard Lecture:
The Gold Plates as Cultural Emblem
Richard Lyman Bushman
Salon D & E
8:00 p.m.
Reception
Salon D & E
Friday, September 21, 2018
View schedule
Saturday, September 22, 2018
View schedule
Sunday, September 23, 2018
9:00 a.m.
Historic Hymn Fest
Joseph Smith III Remembers
Memories and Hymns
Joseph Smith III Ada Smith
Open Arms Community of Christ Church
---
Session 101
Richard P. Howard Lecture (7:00 p.m., Thursday, September 20)
Title: The Gold Plates as Cultural Emblem by Richard Lyman Bushman

Abstract: Joseph Smith claimed to have the gold plates in his possession for 22 months, and then they were gone never to be seen again. Yet they have lived on in the imagination, discussed, debated, repudiated, depicted, down to our time. Models appear in museums, they are gripped by an angel atop some temples, they appear in novels, poetry, and plays. Tony Kushner's prize-winning drama "Angels in America" constructs its plot around the plates. What is the source of their fascination? What cultural work are they made to perform? The talk will explore the uses to which Joseph Smith's gold plates have been put and attempt to explain their resonance.
Biographical Sketch: Richard Lyman Bushman is Gouverneur Morris Professor of History Emeritus at Columbia University in New York City. From 2008-2011, he was visiting Howard W. Hunter Chair of Mormon Studies at Claremont Graduate University. Educated at Harvard College, he earned an A.M. in history and a Ph.D. in the history of American civilization from Harvard University. His first book, From Puritan to Yankee: Character and the Social Order in Connecticut, 1690‑1765 (1967), was awarded the Bancroft Prize. He has also published Joseph Smith and the Beginnings of Mormonism (1984), King and People in Provincial Massachusetts (1985); The Refinement of America: Persons, Houses, Cities (1992); and Joseph Smith: Rough Stone Rolling (2005). His most recent publication is The American Farmer in the Eighteen Century (2018). He and his wife Claudia Bushman live in New York City.