Message from President Casey Paul Griffiths
After a banner year celebrating our legacy and exploring new discoveries, the John Whitmer Historical Association is looking to new horizons where old friends and new scholars can work to build on the foundations of those who came before us. 
---
2023 Bus Tour Sneak Peak
We have two exciting bus tours planned during this year's annual conference. Mark your calendar to attend, September 21 -24, in Fredericksburg, Texas. Registration and tour details coming soon!
---
Fellowships Available
The University of Virginia's Mormon Studies Program invites applications for short-term fellowships to conduct research in the Gregory A. Prince Collection.
---
JWHA's 50th Anniversary: A Legacy of Restoration History
We just completed our historic conference in Independence celebrating the 50th anniversary of the John Whitmer Historical Association. What a joy it was to have nearly all of our living founders present with us, as well as many of the past JWHA presidents!
◆ Watch the tribute to their service and the journey ahead.
◆ Hear from the founders' on the importance of JWHA in the 50th Anniversary founders video.
---
John Whitmer Books New Release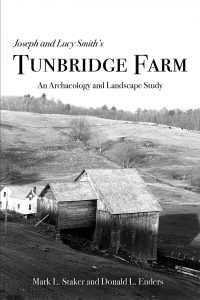 Joseph and Lucy Smith's Tunbridge Farm by Mark L. Staker and Donald L. Enders
Watch author Mark Stakers' introduction video.
Qualified wholesalers: place your order online.
---
Interested in Supporting JWHA?
With faithful financial contributions over the years, JWHA has been able to further the independent scholarly interest in the history of Community of Christ and the Restoration Movement. Our supporters play a key role in our success.
Here are some ways to support the JWHA mission:
Sponsor a scholarship or award
Share your legacy! When you set up your estate and financial plan, ask your advisor to include John Whitmer Historical Association as one of your beneficiaries.
JWHA is continually inspired by the dedication and generosity of our donors like you who support our mission.
---
Explore JWHA!
​
JWHA is an independent, scholarly society composed of individuals of various religious faiths who share a lively interest in the history of the Restoration Movement.