Message from President Casey Paul Griffiths
Many of us are familiar with the more well-known historic sites of the Restoration in places like Palmyra, Kirtland, Independence, and Nauvoo. We invite you to leave to venture off with us into less-known territory as we explore the history of Restoration movements in Texas. The fascinating story of these movements in Texas encompass the earlier years and the bright future of Restoration history.
---

Learn more about the conference, register today!
2023 Bus Tour Sneak Peak
We have two exciting bus tours planned for this year's conference. Plan to join us, September 21 -24, in Fredericksburg, Texas. Registration opening soon!
---
JWHA's 50th Anniversary: A Legacy of Restoration History
The 50th anniversary conference in Independence is behind us, but still on our minds and guiding us to the next fifty years. What a joy it was to have nearly all of our living founders present with us, as well as many of the past JWHA presidents!  Watch the videos, hear from the founders their vision for our future.
◆ Watch the tribute to their service and the journey ahead.
◆ Hear from the founders' on the importance of JWHA in the 50th Anniversary founders video.
---
John Whitmer Books Archaeology Series
Two titles currently in the series, more to follow. We think you'll dig this series.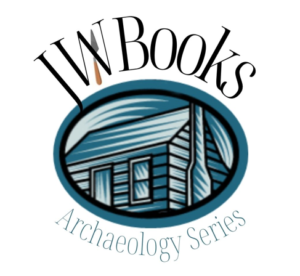 ---
Interested in Supporting JWHA?
With faithful financial contributions over the years, JWHA has been able to further the independent scholarly interest in the history of Community of Christ and the Restoration Movement. Our supporters play a key role in our success.
Here are some ways to support the JWHA mission:
Sponsor a scholarship or award
Share your legacy! When you set up your estate and financial plan, ask your advisor to include John Whitmer Historical Association as one of your beneficiaries.
JWHA is continually inspired by the dedication and generosity of our donors like you who support our mission.
---
Explore JWHA!
​
JWHA is an independent, scholarly society composed of individuals of various religious faiths who share a lively interest in the history of the Restoration Movement.