No. 129 Oct-Dec 2022
The JWHA newsletter is published quarterly. Members receive updates to access the latest articles before the next issue is available.
---

---
In Memoriam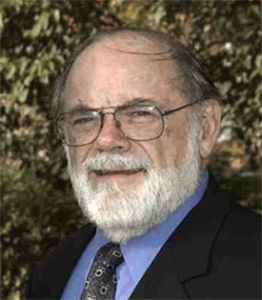 JWHA sadly notes the passing of one of its founders, Paul M. Edwards. Bill Russell has written a beautiful tribute to him.
---
JWHA Founders
The 50th Anniversary Conference & Celebration was "kicked-off" with a video exploring the founding of JWHA from the perspective of our founders.  You can view the video here.
---
Award Winners
Congratulations to our 2022 Book and Article Award recipients!
---
Congratulations to our 50th Anniversary Special Award recipients!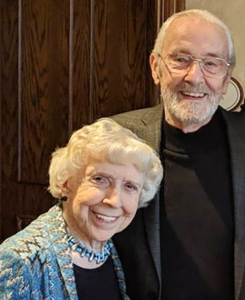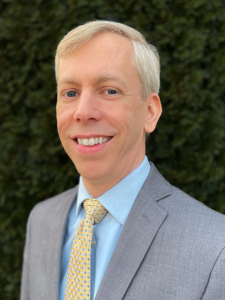 To commemorate our 50th anniversary, the JWHA board sponsored two Special Awards celebrating our role in supporting Latter Day Saint history and scholarship that is most relevant to Community of Christ history. The JWHA Special Award committee selected two award recipients: Dick Howard and David Howlett. Their nominators and the award committee commented at length about both the strength of their published scholarship and the mentorship they've provided us over the years. Each Special Award recipient spoke at the 50th anniversary award ceremony. Click here to watch the awards ceremony video. Dick and David, congratulations!
---
Support the John Whitmer Historical Association on #GivingTuesday
Share the joy of Restoration history with your friends, family, and online community. This #GivingTuesday, you can help the John Whitmer Historical Association grow our membership, increase scholarship, and promote giving to provide opportunities for students. Your tax-deductible gift of $25, $50, $100 or more will make an immediate difference for JWHA's mission and work. Giving Tuesday is November 29th.  You will receive an email with the link to donate and share on your social media.
The initiatives and accomplishments of JWHA are made possible because of the dedication, involvement and financial support of our members, volunteers, and friends. Thank you for building and leaving legacies that are worthy of our great heritage and providing enhanced judgment and optimism for our future.
---
Conference Support
The 50th anniversary conference was a successful, educational, and fun time made possible in part to the generosity of the sponsors.  We are grateful for the support and commitment to the conference.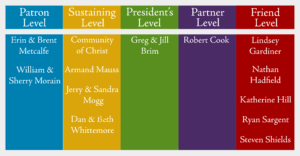 Interested in supporting the 2023 conference, reach out to jwha@jwha.info for opportunity details.
---
If you have any comments, suggestions, or questions, please contact us at jwha@jwha.info.  We always appreciate your input.