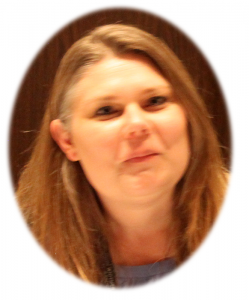 Thank you for attending our conference. This year was bursting with fun and educational opportunities. As you reflect on the past weekend, I encourage you to fill out your surveys. What did we do exceptionally well? Where can we improve? Your voice is important.  The board is comprised of roughly 3% of the membership.  We need your input to make the best conference possible for all. Please, always feel welcome and encouraged to share your voice.
The last year has been full of change and exciting prospects for JWHA. Much of this is thanks to our membership. I am thankful for your hard work, contributions, and love of restoration history. I hope that in the future you will continue to lend your skills to the organization, whether it be your time, talents, or treasures. I cannot thank you enough for the opportunity to serve JWHA in so many roles through the years. JWHA is an organization that I truly cherish.
Finally, don't forget to check out our $50kforthe50th year goal. The board has already blazed the trail with $21,500 in contributions and a host of ideas to make the event superbly memorable. If you are able to contribute financially, that is great. If you can't, I hope you are able to contribute with your presence, because that is the greatest gift we can ask for.
Jill Brim has now taken the lead as President, with the talented Christin Mackay as President-Elect. I have no doubt they will do an excellent job leading us boldly into 2020. I look forward to seeing you at what promises to be a great conference in St. George, Utah. Safe travels!
– Rachel Killebrew