Historical Surprises
"History is merely a list of surprises,' I said.  'It can only prepare us to be surprised yet again.  Please write that down."  -Kurt Vonnegut, Slapstick, or Lonesome No More!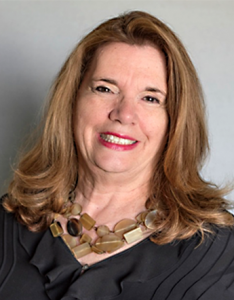 2020 certainly provided a list of surprises that Restoration historians will be analyzing in future years.   How did Restoration groups attempt to maintain community strength as members fell ill during the pandemic?   Did they find creative ways to meet, or remain in isolation?  How did international members rise to help Restoration groups retain stability?
We thank Dr. David Howlett and Dr. P. Jane Hafen (Taos Pueblo) for their exceptional presentations at the JWHA Digital Event in September, detailing how past groups have responded to crises.  JWHA historians are in a unique position to examine how Restoration communities of worship have faced local political challenges, national economic policies, and new laws.
We invite you to join us at the JWHA Annual Conference in St. George, Utah, October 21-24, 2021, as conditions improve.  Surrounded by spectacular red rock scenery, we can converse and share research on our theme, "Restoration Outpost:  Ragged Edge or Oasis?"
The JWHA Board of Directors welcomes Myra Elliott and Casey Griffiths to the Board this year.  We are grateful for their contributions of time, talent, and resources to strengthen JWHA.
We also thank you, each JWHA member, who has contributed to JWHA:
Sustaining, Patron, and Lifetime Members
Presenters and Session Chairs at the JWHA Annual Conference
Attendees at the JWHA Annual Conference
Past Auction Participants
John Whitmer Journal Editorial Staff and Contributing Authors
JW Books Editorial and Production Staff and Authors
GivingTuesday Contributors supporting JWHA Conference Scholarships
Donors to JWHA Programs
Sincerely wishing you a Happy New Year,
Jill Brim
JWHA President