During our last business meeting, our membership elected Erin Metcalfe, Joe Geisner, David Howlett, and Lachlan Mackay as our nominating committee. The committee met via Zoom in March to discuss our possibilities. Thank you so much for the cornucopia of nominations submitted to the board by our membership. They were extremely helpful in this process.
While we had many magnificent nominees, we were only able to choose two this year. We are thrilled to present Myra Elliott and Casey Griffiths as our 2020 Board nominees.
Myra is a Community of Christ member and Historic Sites volunteer that devotes much of her time to organizing and caring for the libraries at the Nauvoo and Kirtland. She is an enthusiastic JWHA member and an avid quilter who has donated her work to the JWHA auction multiple years.
Casey Paul Griffiths is an Assistant Professor of Church History & Doctrine at Brigham Young University. He has published a number of books and article on Church history in venues including BYU Studies, Mormon Historical Studies, The Journal of Mormon History, and other scholarly journals. He has also served on BYU's Interfaith Dialogue team and on the executive board of the Latter-day Saint Educator's Association. He is also a producer and host for the recently launched Y Religion podcast.
Both candidates bring unique viewpoints and skill sets to the board. Given your approval, we look forward to their leadership as board members in the years to come.
Due to the pandemic, the board has frozen the executive committee in place in order that we may fully complete our responsibilities as required for our next in person conference. As such, there will be no nominee for President-Elect this year.
In addition, our nominating committee has agreed to once again serve in the nomination process for 2021. A new committee will be elected at our fall meeting in St. George in 2021.
Thank you for your participation in this process. Your recommendations were invaluable guides for the committee. As members of JWHA, you help make our organization a success. Thank you.
– – – – – – – – – – – –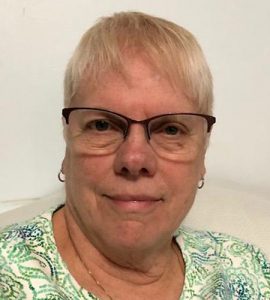 Myra Elliott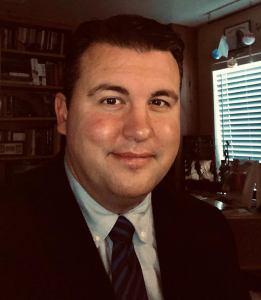 Casey Griffiths