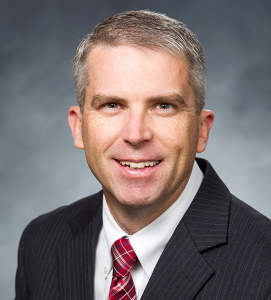 Scott Esplin

Scott C. Esplin is a professor of Church history and doctrine as well as the publications director of the Religious Studies Center at Brigham Young University. He is the author of Return to the City of Joseph: Modern Mormonism's Contest for the Soul of Nauvoo, the 2019 Smith-Pettit Best Book Award winner. He specializes in 20th century Latter-day Saint church history and has written numerous books and articles on the Doctrine and Covenants, historical sites, religious tourism, and educational history. He has loved his time serving JWHA and looks forward to continuing to associate with dear friends interested in the various Restoration movements.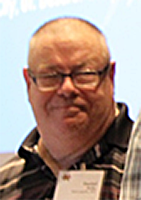 Dan Kelty

Daniel M. Kelty is a retired librarian Minneapolis, Mn.  He is historian for the Headwaters Mission Center, Community of Christ.  He has two published papers in JWHA Journals and contributes to the Mormonplaces.byu  website with information on Rlds, Cutlerite, Strangite, and southern California RLDS branches.  He has two grandchildren and one great grand daughter.  He has a library degree from University of Michigan, Ann Arbor and over 40 years serving as historian for his church.  He is currently working on developing a website, to share his research and distribute books and materials from his collection of over 10,000 items relating to the restoration groups.  His e-mail is danielm.kelty@gmail.com.  Phone is 612-522-6267. Cell 612-308-1164.  Address is 2227 Dupont Ave. N. Minneapolis, MN 55411.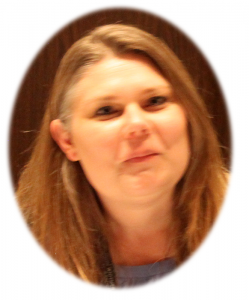 Rachel Killebrew
Rachel Killebrew is the Librarian-Archivist and Records Manager for the Community of Christ church, as well as a member of the Church History and Sacred Stories team. She has served in a variety of roles for the John Whitmer Historical Association.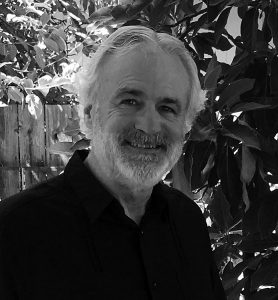 Joe Geisner

Joseph W. Geisner grew up in Sonoma Valley, or Valley of the Moon, in the little village of Glen Ellen. He went to the LDS ward in Sonoma and then went on to serve a two year Mormon mission in the Colorado Denver Mission. His education was at BYU, and while there became interested in the New Mormon History. At this point, Joe is an independent Mormon researcher who collects rare LDS and New Mormon History books, writes book reviews, and speaks at history conferences. He has published in the Journal of Mormon History, Sunstone magazine, John Whitmer Historical Journal, Irreantum, and on various LDS-oriented web sites. Along with Lavina Fielding Anderson, they created the chronology for Confessions of a Mormon Historian: The Diaries of Leonard J. Arrington, 1971-1999, edited by Gary J. Bergera. He is currently on the board of directors for the John Whitmer Historical Association. In the next few months, Writing Mormon History, published by Signature Books will appear. This is a compilation written by fifteen Mormon Historians who tell their story of writing their books, Joe is the compiler and editor of this compilation. Together with his wife of more than thirty years, lives in northern California, where they provide residential services for people with developmental disabilities.  The Geisners have three children.

Jill Brim, President

Jill Brim was born in Chicago, Illinois. Growing up in the Chicagoland area, she has always had an interest in how religious traditions attempt to thrive in neighborhoods. Jill has a B.A. from BYU, along with a M.A. from the University of Chicago. Her research focuses on the events of Joseph Smith's Red Brick Store. She now teaches American History and Humanities classes at Dixie State University in St. George, Utah. Greg and Jill have 4 children and 6 grandchildren.

Dan Whittemore, Finance Chair

Dan Whittemore has been a member of John Whitmer Historical Association for many years. He is most interested in JWHA being the premier historical association of the Restoration Movement. As Finance Chair, he works on the financial stability of the organization. He is an attorney, Certified Public Accountant, educator, minister, and global traveler. While now retired, his occupational history included:
Community of Christ appointee minister, in the 1960s followed by many years in lay ministry
State Controller, Colorado State
Controller, Chicago Public Schools
Vice Chancellor for Business and Administration, Maricopa Community Colleges (10 colleges in Phoenix area)
Vice President for Colorado State Board of Community Colleges and Occupational Education
Partner, Certified Public Accounting firm, Denver
Chair and member of the Community of Christ Investment Committee
Tenured Faculty teaching accounting, law, and business ethics
While retired, his primary passion is working for Native American justice, by teaching "Legal Rights of Indians and Tribes," and integrating Native American issues at the University of Denver and the Community of Christ. He chairs the 10th Mountain Division Resource Committee, which coordinates the archival retention of WWII 10th Mountain Division artifacts (letters, photos, journals, uniforms, equipment, etc.) of campaigns in Italy and Alaska among various libraries and museums. He is active in committees with Iliff School of Theology (Denver) and the University of Denver. Dan and Beth travel and have experienced over one hundred countries. Their children and grandchildren help keep them young.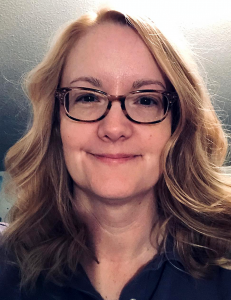 Christin Mackay, President-Elect
I'm the Director of Joseph Smith Historic Site in Nauvoo, Illinois.  I've served JWHA as a board member and as Treasurer.  Currently, I'm the Book Review Editor for the journal. Restoration history has had a profound influence on my life.   Having lived and worked at sites in Kirtland, Nauvoo and Lamoni I've seen first hand how these historic and sacred places "speak" to us today.  I look forward to seeing you at the St. George conference as JWHA travels to Utah for the first time in 2020.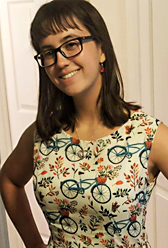 Katherine Hill
Katherine has been fascinated with Restoration history since interning at Joseph Smith Historic Site. She pursued her interest by interning at the Kirtland Temple. These internship experiences encouraged her to pursue a career as a historian. She graduated with a B.A. in History and International Studies in 2017 and will complete her M.A. in History with a concentration in public history in 2020.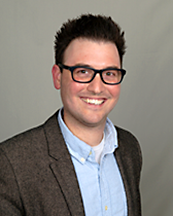 Daniel P. Stone
Daniel has a PhD in American religious history from Manchester Metropolitan University in England. He is the author of William Bickerton: Forgotten Latter Day Prophet (Signature Books, 2018) and has taught history courses at the University of Detroit Mercy and Florida Atlantic University. Currently, he works as a research archivist for a private library/archive in Detroit, Michigan.