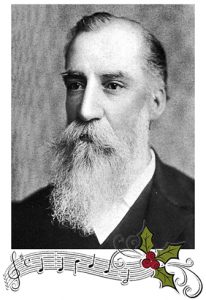 As the holiday season envelopes us, I am reminded of the joy of the holidays and the story of a flute.  Joseph Smith III, President of the Reorganized Church, lived a very frugal life. One Christmas, he exchanged his wedding service skills for the money to purchase a flute for the family of his son, Israel. Joseph wrote, "I was really pleased that I hit upon something that would not only convey my good wishes and will, but was of such a character as to make a kind of household joy."  
This quote reminds me of the sessions at our conference. Each one brings a sort of "household joy" as we gather and listen to the "music" each presenter has to offer.  In fact, our conferences as a whole remind me of Christmas in September.  Prior to the conference many talented hands join together to work and prepare for the event.  As Thursday night arrives, the room lights up with joy in the reunion of old friends and the introduction of new. Together, we have the chance to share our works with one another and have a fun time.  
Once every three years, we get the chance to gather an additional time at our annual spring event. If you are in Independence, April 5th, swing by for a mini-Christmas with snacks and fellowship. We'll have a panel discussion to provide a little "music" too.  Just as at Christmas, there is no cover charge. We just want to see our JWHA family. Feel free to bring a new friend or loved one that might enjoy the evening as well.  I hope to see you there. Until then, thank you for the music and joy you bring to our conference and lives each year. I hope to see you soon.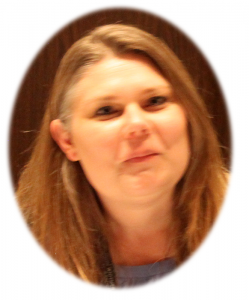 Rachel Killebrew, President