Jerry Mogg, Treasurer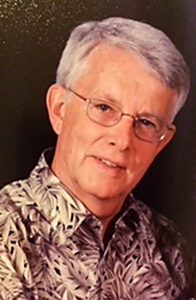 Jerry serves on the JWHA Finance and investment committee, and has consulted with us on accounting, reporting, auditing and tax issues for the organization in the past. He is a retired CPA with over 50 years of experience in various roles in public accounting for firms ranging in size from International, National, Regional and Local. He has also worked as a Financial Planner and was licensed for using securities and insurance in the planning process. He has worked with many nonprofit groups of various sizes during his long career in public accounting.
He has an undergraduate degree from Graceland University more like an MBA and a graduate degree from The University of Kansas which was very technical in Accounting, Auditing and Tax. Jerry loves history and while attending Graceland he took church history and religion classes from Alma Blair and Robert Flanders. He is also a member of the Oregon California Trails Association and serves on their Investment Committee. He participates in a number of local historic groups in the St. Joseph, Missouri Area relating to The Pony Express, The Patee House, and other St. Joseph early history and History of Accountancy in this area going back close to a century.
He has lived in St. Joseph, Missouri since 1970 with his Graceland sweetheart, Sandra. They have two married sons, Greg and Gayla in Liberty, MO and Bryan and Heather in Littleton, CO and four grandchildren. He is a High Priest in the Community of Christ and has served this church in many leadership roles at the World, Mission, Camp and Local levels. In addition, he supports many of the church's other organizations including Graceland, Outreach, Historic Sites, Health Ministries, Health Ed Connect, etc.
Joseph Geisner, Board Member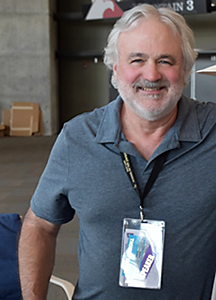 Joe and his wife have provided residential services for developmentally disabled adults for the past 30 years. He has published in Sunstone, the John Whitmer Historical Journal, the Journal of Mormon History, and Irreantum. Joe is an avid book collector of the New Mormon History, and rare and collectible Mormon books.
Seth Bryant, Board Member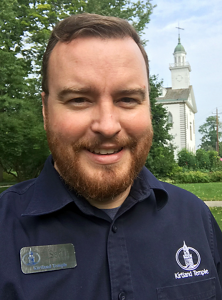 As the director of the Kirtland Temple, I'm constantly surrounded by the sacred story of the Restoration.  Among all the voices who have something to say about our story, you won't find a more eclectic, interesting, and enlightening set of characters than those who inhabit the John Whitmer universe.  Our members are gracious, insightful, and fun to be around.  John Whitmer conferences and journals, including Restoration Studies, provide unique insights into who we are and what the Restoration means.  For these reasons and more, I'm interested in JWHA's successes.