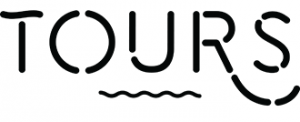 One of the adventurous aspects of our annual conference is the wide variety of tours offered on Saturday afternoon. This year we aim to please with a tour for everyone.
Alex Baugh will take riders on a leisurely guided coach tour of little known church history sites in Western Missouri and Eastern Kansas.
John Hamer will offer a course to those wishing to brush up on their historian skills, accompanied by a tour of the impressive Midwest Genealogy Center.
R. Jean Addams and Steven Shields will take us to a chuck wagon barbecue followed by a mule-drawn coach tour of notable sights around the Temple lot area.
Last, but not least, Jill Brim will take a group to the majestic Bingham Waggoner Estate, followed by a trip to the Caldwell County Historical Society, Far West Temple Site and the Missouri Star Quilting company's 10 year birthday bash, on the 19th Century Material culture tour.  Please note this tour departs at 11AM.
We hope you'll take advantage of one of these eclectic outings with our fellow JWHA friends.