We had an amazing year considering over twenty books for our book awards, as well as eleven articles. The scholarship was excellent and our awards teams worked very hard considering the best in each category.  We celebrated their awards at the annual awards banquet on Friday night.
The Smith-Pettit Best Book award was awarded to W. Paul Reeve for Religion of a Different Color: Race and the Mormmon Struggle for Whiteness.   Oxford University Press
The Best Biography goes to Kyle Walker for William B. Smith: In the Shadow of a Prophet. Greg Kofford Books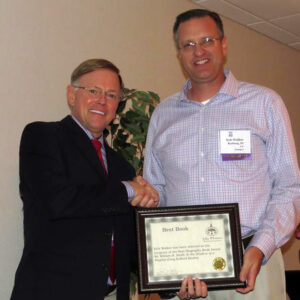 The Best Anthology book award was awarded to Terryl L. Givens and Philip L. Barlow for The Oxford Handbook of Mormonism. Oxford University Press
The Whittemore Best Documentary History book award was awarded to Dan Vogel for History of Joseph Smith and the Church of Jesus Christ of Latter-Day Saints. Signature Books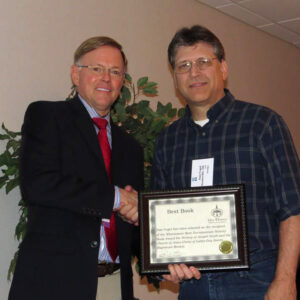 Greg Kofford Books Best Historical Article Award was awarded to Mark Staker for Joseph and Emma Smith's Susquehanna Home: Expanding Mormonism's First Headquarters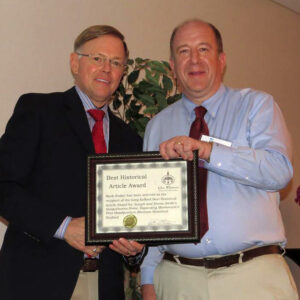 AND
Joseph Johnstun for Weapons Related to the Murder of Joseph and Hyrum Smith.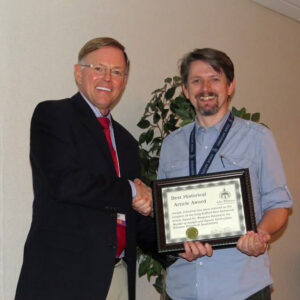 Greg Kofford Best Theological Article Award was awarded to Cory Crawford for The Struggle for Female Authorityin Biblical and Mormon Theology.
Community of Christ Studies Article Award was awarded to Junia Braby for An Abode in the Wilderness: Charles B. Thompson's Communal Society in Western Iowa.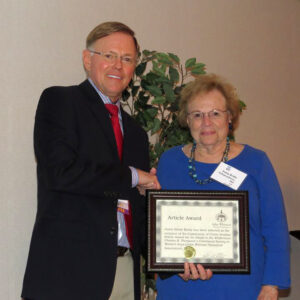 Erin Metcalfe, Lachlan Mackay, and Steven Shields were recognized for their leadership and dedication.
It was an excellent year. We would like to thank our awards teams for their hard and dedicated work, with special thanks to: Dan Kelty, Brent Metcalfe, Erin Metcalfe, Megan Falater, Jessie Embry, and Kevin Barney.
We would also like to thank our generous sponsors, The Smith-Pettit Foundation, Greg Kofford Books, and Dan and Beth Whittemore. We are grateful for their kind sharing, as it allows us to celebrate our fellow historians.
If you are interested in sponsoring an award, please contact awards@jwha.info