Michael Van Wagenen, Ph.D., a graduate of the University of Utah, is associate professor and public history coordinator at Georgia Southern University.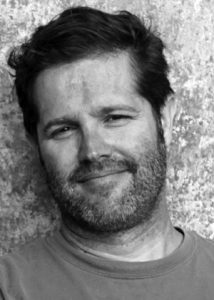 While an undergraduate student, Van Wagenen noticed the divide between professional history and filmmaking. In a quest to bridge these fields, he worked actively as a screenwriter, producer, and director while earning bachelor's, master's, and doctoral degrees in history.
In the past 25 years, he has written, produced, directed, and/or edited over 20 documentary films. His work has twice won highest honors at the National Education Film and Video Festival and been screened at the American Museum of Natural History, the Smithsonian National Museum of Natural History, Margaret Mead Ethnographic Film Festival, Chicago Latino Film Festival, and several other venues.
His academic interests lie in the American West and borderlands where he researches the histories, cultures, and collective memories of the diverse people of the region. He is the author of the award-winning Library Journal best seller Remembering the Forgotten War: The Enduring Legacies of the U.S.-Mexican War (University of Massachusetts, 2012), The Texas Republic and the Mormon Kingdom of God (Texas A&M, 2002), as well as several articles, book chapters, and encyclopedia entries. He is also co-editor with W. Paul Reeve of Between Pulpit and Pew: The Supernatural World in Mormon History and Folklore (Utah State University, 2011).
Continuing with his interest in film and history, he is the co-director of the Visual History Summer Institute and founder of the Ogeechee International History Film Festival. He is currently writing a book on visual history and producing a documentary film about the modern commemoration of one of the South's most controversial lynchings.